Entries from
'Belize'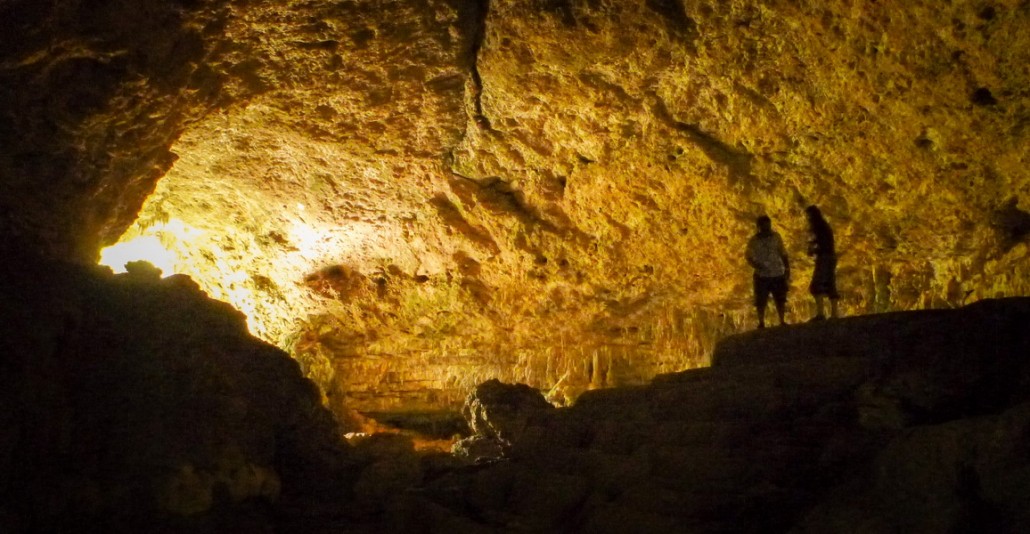 Comments Off

on Rio Frio cave
[audio:http://le-voyage.eu/wp-content/uploads/2014/05/2013-12-05-perruches-au-log-cab-inn.mp3|autostart=yes|loop=yes | titles= Log cab inn]
//Lumix ft3 | 17.14056 : -89.08394 | alt. 151m

Nous avons discute un bon moment avec la manager de l'hotel, et apres avoir regarde les tours dans les environs (tous aux alentours de 100$us) nous trouvons un guide qui nous fait visiter la pine ridge reserve pour 60$us chacun.
C'est la fin de la saison des pluies, et la plupart des routes en terre sont impassables pour nous, parfois meme pour de gros 4×4.
Apres une bonne heure de route sur une piste defoncee, nous arrivons a la Rio cave.
En chemin, le guide nous a montre de nombreuses plantes, animaux, dont un serpent, et plein d'histoires interessantes. On en apprend beaucoup !
La Rio grotte est toute petite, a l'entree, on voit deja la sortie au bout, mais le plus joli, c'est d'etre a l'interieur et de voir les ouvertures vers l'exterieur, avec la jungle tout autour et la lumiere qui filtre a travers. On patauge pas mal, on tombe a l'eau, les rochers glissent bien, on s'amuse pas mal et nous ne sommes que tous les 3. A l'interieur de la grotte, il y a de jolis bassins et de belles formations rocheuses, mais le tout est vite explore.
Nous repartons pas tres loin cette fois, pour picniquer devant les Rio on pool. Une suite de piscine naturelles au milieu de la jungle. Nous avons des petits sandwitchs avec du poulet aux epices (delicieux !) et des fruits frais du marche, avec probablement le meilleur ananas au monde. D'ailleurs, tout autour de nous, il y a des ananas qui poussent, c'est la premiere fois que l'on en voit.
La derniere etape detente est a big rock waterfall, histoire de se rafraichir en sautant depuis les rochers. L'eau est moins transparente que la roaring creek avant l'ATM, mais bon sang que ca rafraichit !
Voila, la journee s'acheve, le guide pris plus de temps que prevu, presque une journee entiere, et ca valait vraiment le coup. De retour a l'hotel, nous prenons 2 dernieres belikins et le repas du soir. Tiens, il y a un sapin de noel !
Notre cuisinere adoree n'est pas de service et un petit jeune la remplace, hmm on sent bien la difference, mais la recette reste la meme. (en revanche on a des frites a la place du riz, ca fait desordre….)
Derniere nuit au Log cab inn, demain nous partons pour le Guatemala
read more →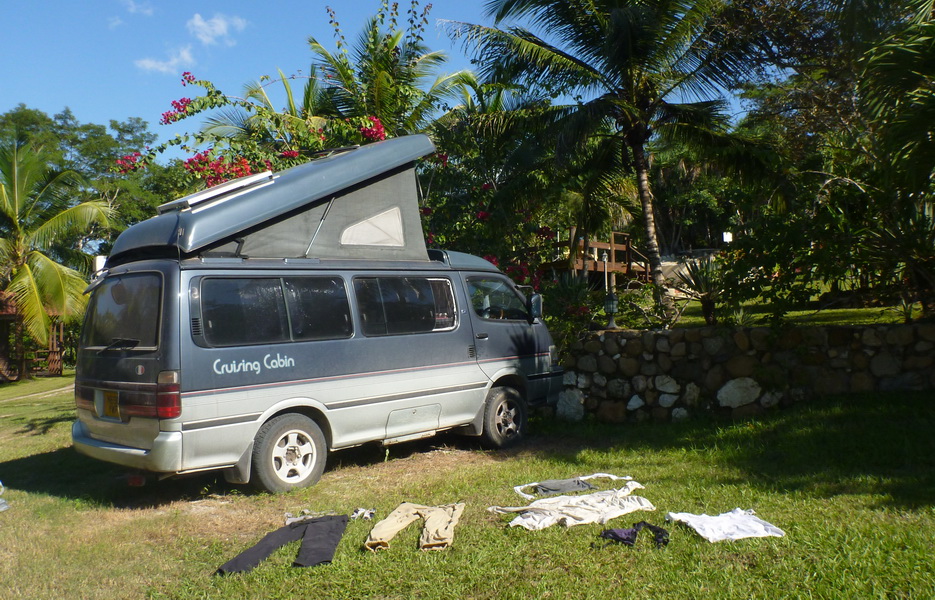 Comments Off

on Actun Tunichil Muknal (aka ATM)
[audio:http://le-voyage.eu/wp-content/uploads/2014/05/2013-12-04-Log-cab-inn-ATM.mp3|autostart=yes|loop=yes | titles= Log Cab inn, Belize] Please google "atm belize" to see pictures of the inside / merci de googler "atm belize" pour voir des photos de l'interieur It is forbidden to take a camera within the cave as a tourist dropped his camera on one of the skeletons. / Il est interdit d'emener…
read more →
Comments Off

on Spanish creek
// Nikon D7000, sigma 120-400 | 17.14056 : -89.08394 | alt. 151m Les gerantes du Baboon sanctuary nous disent que l'on peut voir des crocodiles pas tres loin d'ici, dans la Spanish creek. Soit, allons y ! Apres 14kms dont 2/3 de dirt road plutot sableuse, nous arrivons sur le site, mais…
read more →
Comments Off

on Altun Ha et Baboon sanctuary
[audio:http://le-voyage.eu/wp-content/uploads/2014/04/2013-12-02-Howler-Monkey-sanctuary.mp3|autostart=yes|loop=yes | titles= black howler monkey] // Nikon D7000, nikon 50, lumix ft3| 17.55578 : -88.5348 | alt. 15m Nous repartons enfin de Corcozal. Enfin, avant de partir, on utilise un tuyau pour localiser le bruit du moteur. La, un Belizeen arrive en velo, commence a taper la dispute, puis demande de la…
read more →
Comments Off

on Hol chan reserve
[audio:http://le-voyage.eu/wp-content/uploads/2014/04/Hol-chan.mp3|autostart=yes|loop=yes | titles=prise de son sous l'eau, a Hol chan] // Lumix ft3 | 17.55569 :-88.535110 | alt. 4 m Reveil a 5h du mat pour prendre le ferry. On poireaute jusqu'a la derniere minute pour que le patron du ferry arrive et nous amene chez lui pour garer le van….
read more →
// Nikon D7000, nikon 18-200 | 18.39 : -88.38576 | alt. 2m Pas le temps d'explorer la zone de Bacalar, l'eau a effectivement l'air cristalline, mais le bord ressemble plus a une zone innondee qu'a un lac. On hesite, et finalement ca nous tente pas trop, on passe peut etre a cote…
read more →